TRACKING

CALL OUTS

MUSIKTEST

RTR
TELEPHONE SURVEYS (CATI)

With computer-assisted telephone surveys, both special target groups in the private or business customer sector as well as large population surveys can be realised in a short time.


QUALITATIVE DATA COLLECTION B2B/B2C
As a field service provider, we can draw on more than 25 years of experience in almost all sectors. We ensure the quality of our results through a permanent interviewer base of more than 150 interviewers, who are qualified for different types of surveys through a multi-level training system and project-specific coaching. We continuously monitor the data collection process and check the plausibility and reliability of the data collected during the survey.
+100
MODERN CATI-STATIONS
IN BERLIN AND DRESDEN
Our CATI studios are equipped with modern software that enables complex and automatic filter guides, item randomization and the import of media. With the help of permanent supervision, quota control and monitoring of exhaustion, we can guarantee transparent and reliable fieldwork.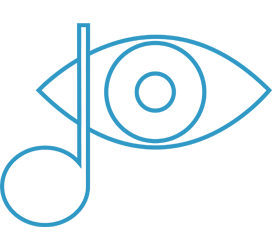 MUSIC AND RADIO
RESEARCH
For more than 20 years we have been actively involved with our partners in the radio design of the radio market in Germany and the German-speaking countries. We offer you a wide range of know-how and individual solutions for every customer with self-developed survey tools that make almost everything possible.
What can we do for you?
Please feel free to contact us.

TRACKING
Do your program actions have the right effect? How does the Morning Crew get to their listeners? How strong are your competitors? All this we continuously collect in our tracking systems, which thus become an indispensable instrument for programme management and planning. We carry out weekly tracking for you parallel to the MA survey periods or all year round as CATI or hybrid survey (combination of CATI and online survey).

CALLOUT
Do you play the right music for your target group? Are the hits really still current or already burned? Our callouts will give you the answer. Depending on the target group, we will recommend the implementation as CATI, online or hybrid survey and implement it according to your wishes and requirements.

MUSICTESTING
We test between 500 and 1400 titles online or in EMTs (Auditorient Tests). With our own iOS app and the implementation on modern iPads, we offer a mobile and user-friendly solution that can be implemented anywhere. We always screen CATI for music tests, even if the test is to be carried out online via our Keyingress system, we guarantee the best quality for our customers.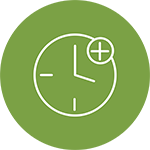 REAL TIME RESPONSE (RTR)
In music and radio research, the real-time measurement system with switching function is of great value and is mainly used in focus groups. Our RTR procedure is performed on modern iPods or iPads, the software allows many types of questions and allows a multitude of analyses that can be displayed to the second and simultaneously. Together with our mobile GD unit, we offer a complete solution that meets all requirements.