ONLINE / MOBILE SURVEYS

The advantages of online surveys are obvious. Studies are not time-bound and can be carried out flexibly. The rapid spread of the Internet among the population enables us to reach every target group. In addition, we guarantee high data quality due to more honest response behavior and the elimination of interviewer effects. Cost savings are also an important aspect.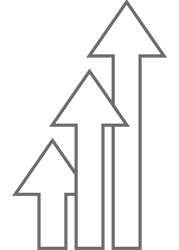 OUR SERVICES AT A GLANCE
We implement the questionnaire in Responsive Design, i.e. the survey can be carried out on all devices and operating systems. With our panel app we offer the highest possible accessibility for mobile devices (iOS and Android).
We work with the most modern software, which enables us to include a multitude of question types, complex filter guides and jumps in the survey. We can also supplement the survey with interactive or audiovisual elements and thus make mixed-mode surveys possible. Do you already work with your own software? No problem, we can provide you with our panel and have the survey conducted externally.
Participants are recruited in different ways, depending on the type of survey and the client's wishes.

FAST AND RELIABLE
Since the data is available in real time, we can present interim results at any time or react quickly to customer needs.
What can we do for you?
Please feel free to contact us.
MUSIC AND RADIO RESEARCH
In the field of broadcasting research, we have also brought the tried and tested survey methods to a new level. We offer you range tracking and the examination of the acceptance of the music format with the listeners according to their wishes as CATI, online or hybrid project. Do you want to fill your music title back catalogue and are afraid of the duration and costs of recruitment and implementation on site? With an online music test you can easily reach a large number of listeners in a short time and for a reasonable price without compromising quality.

TRACKING

CALLOUT

MUSICTESTING